Houston Glass Club - Purpose

To provide information on the history of the various patterns of collectible glass and pottery; exchange knowledge of glass; standardize nomenclature and methods for identification and aid in the preservation of glassware. more...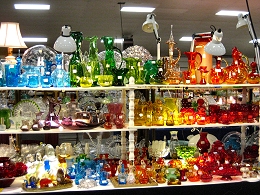 more photos...

47th Annual - Vintage
Glass and Antique Show & Sale
August 20 & 21, 2022
The Houston Glass Club will host its 47th annual "Vintage Glass & Antique Show and Sale" this August at the Fort Bend County Fairgrounds in Rosenberg, Texas. As in the past, the show will be home to thousands of wonderful vintage glassware and pottery. All show items are available for sale.



Another aspect in making this event successful has been the well-received general line antique show. This is held in the second building and features selected respected general line antique dealers from around the area. more...

Houston Glass Club presents
47TH ANNUAL

VINTAGE GLASS & ANTIQUE
SHOW AND SALE

August 20 & 21, 2022


EARLY SATURDAY SHOPPING
SAT 8 AM - 10 AM Admission $10

REGULAR HOURS
SAT 10 AM - 5 PM and SUN 11 AM - 4 PM Admission $6
re-admittance all weekend with ticket

* FREE PARKING *

FORT BEND COUNTY FAIRGROUNDS
US 59 to Hwy 36, ½ mile South - Rosenberg, Texas

Click here for a map to the Fairgrounds

Houston Glass Show - More Information...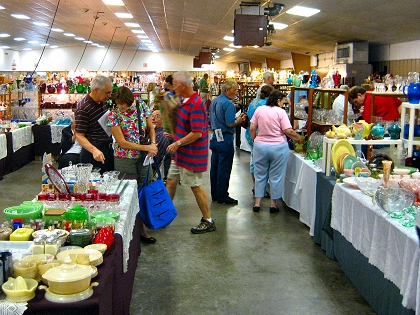 Join our Facebook Group
click here
© 2018 HOUSTON GLASS CLUB

Houston Glass Club - Meetings

Regular meetings are held the second Tuesday of each month at 7:00 pm in the Education Wing of the Gethsemane United Methodist Church at 6856 Bellaire Blvd, Houston, Texas. Guests are always welcome.
Click here

for a map

.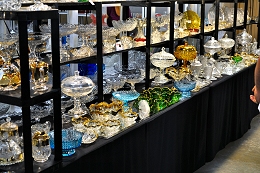 more photos...

Rare Glass, Scarce Patterns Abound at 47th Annual Vintage Glass & Antique Show
The Houston Glass Club membership works all year long to produce a top-rated show as is evidenced by those attending the show. The dealers bring some of the most outstanding pieces of American glassware available anywhere. more...